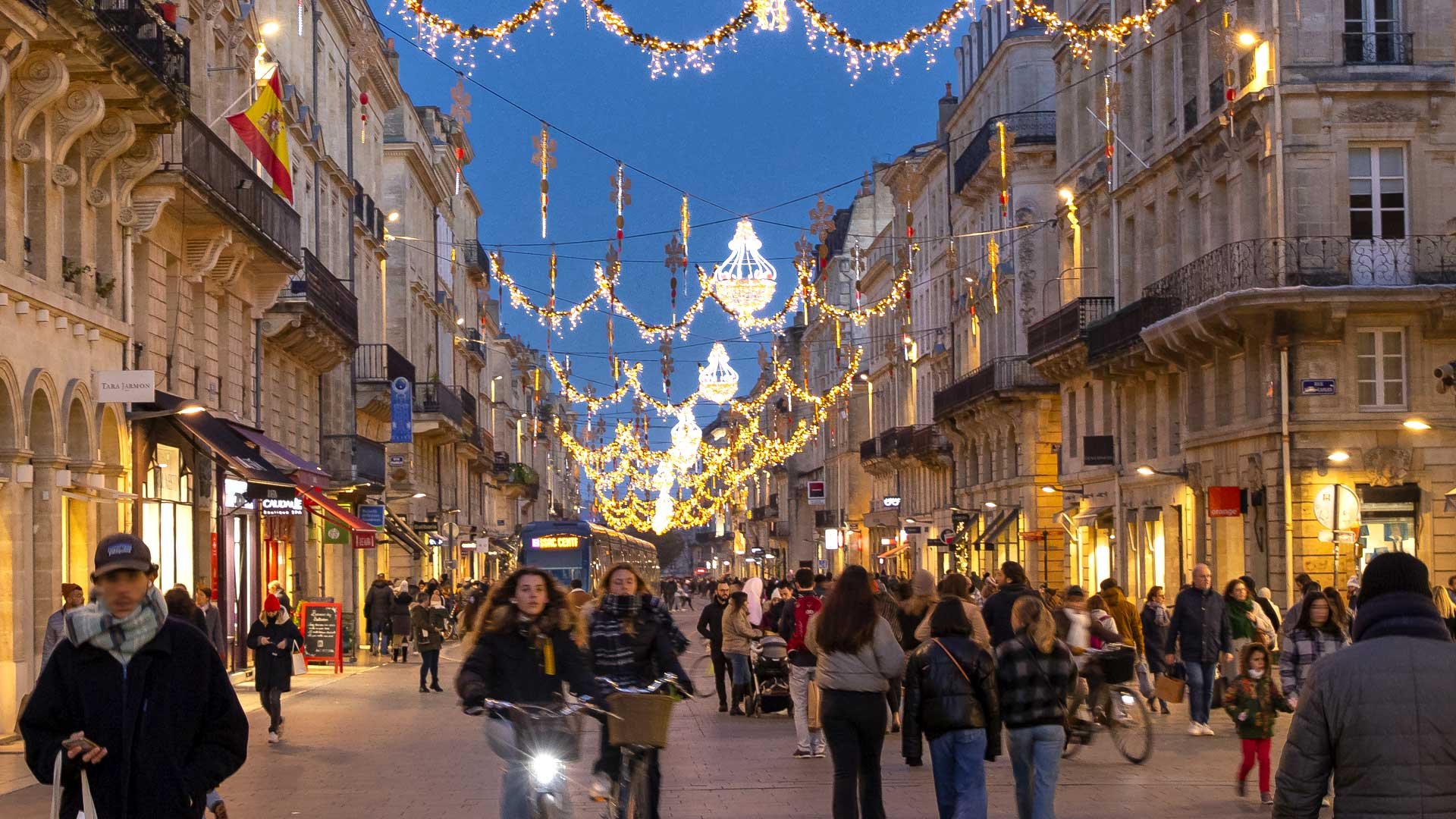 Our values
The most beautiful emotions are those we share
OUR DECORS GATHER AND CREATE HAPPINESS
Meeting and taking pictures in the middle of our decorations, strolling through the decorated shopping streets, admiring the illuminated facades of the historical center of a city, ...

Our illuminations are a promise of human emotions and values shared with our customers, our employees and the general public.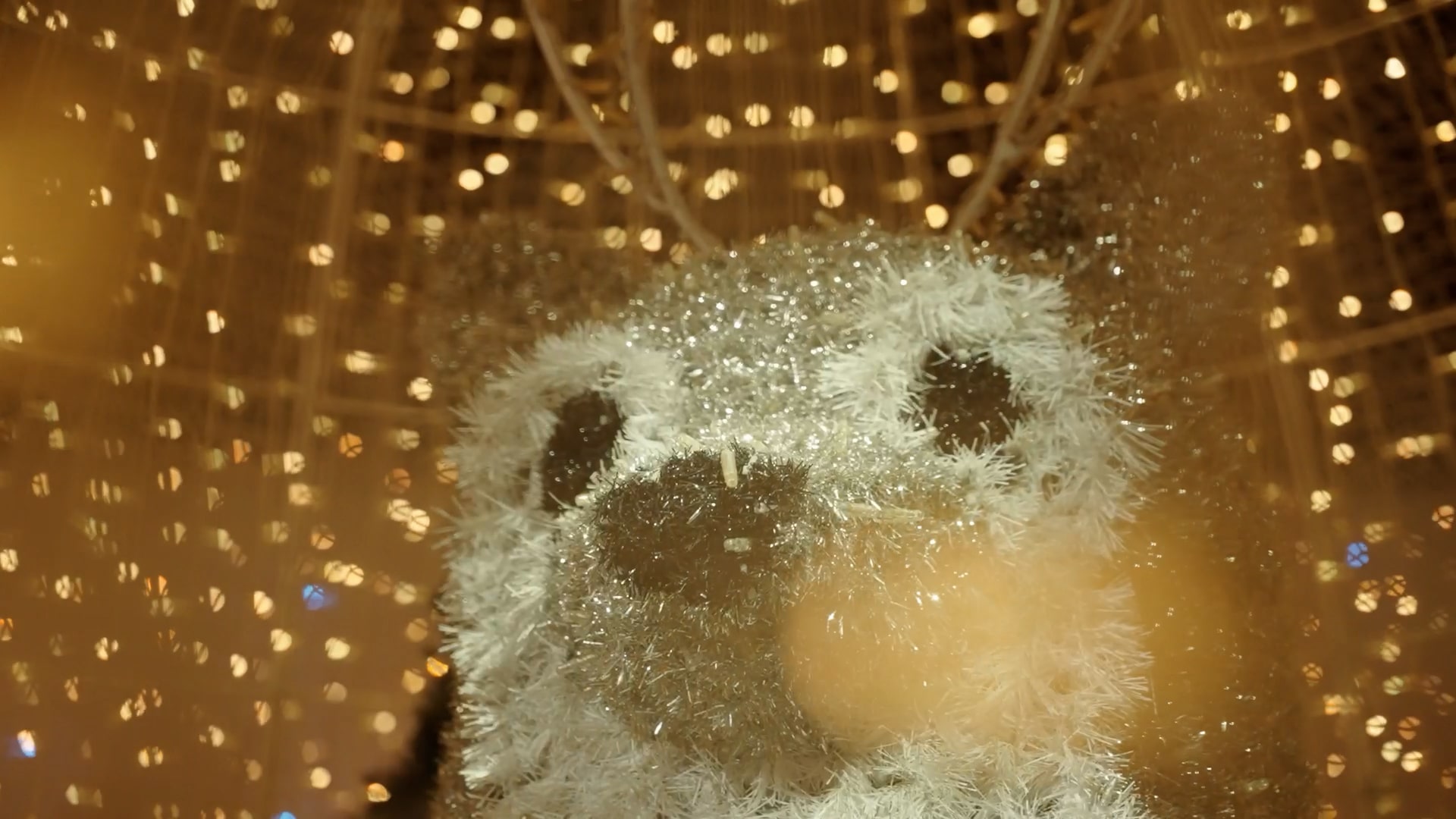 01

Innovation

02

Sharing

03

Responsibility

04

Commitment

05

Transparency
Michel Leblanc invented the illuminations market. It's up to us to reinvent them!
Leblanc illuminations has been the pioneer of the Christmas lighting market since 1958. We were also the first to integrate LED in our products in 1996, before switching to 100% LED in 2006. We are also the first actor of the market to have obtained a CSR label. All these actions prove our total and continuous commitment.

With more than 3,000 references in our catalog and the largest pool of 3D decorations, Leblanc illuminations is still today a breeding ground for innovation, developing sustainable and responsible lighting solutions with passion and excellence. A know-how recognized internationally.

The world is changing, and Leblanc illuminations is changing with it.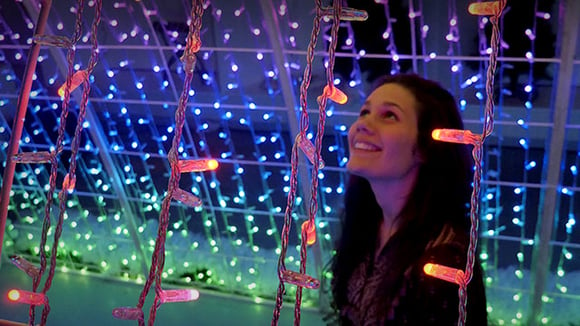 Creating links for better living together
Beyond cultures or social categories, beyond the technical and technological prowess of our creations, we want to generate collective emotions and moments of sharing.

If we create ambiences, it is to create links.

If we connect sets, it is to connect people.

If we light up LEDs, it is to highlight our public, our customers, our collaborators.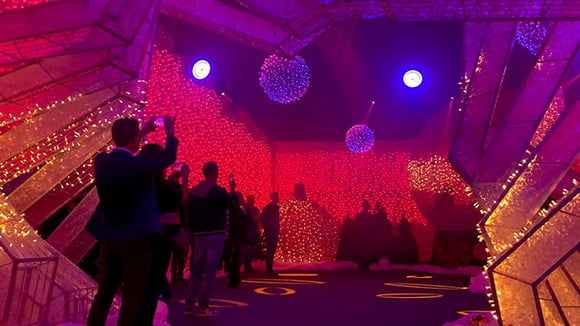 The most labelled manufacturer in its sector
Aware of social and environmental issues, all Leblanc illuminations teams are more than ever committed to improving our products, reducing our environmental impact and ensuring customer satisfaction.

This is an ongoing commitment recognized by the ISO 9001 certification since 2014, and confirmed by the CSR 26000 label obtained in 2021. In 2022, Leblanc illuminations joined the "Coq Vert" community, initiated by BPI France, ADEME and the French Ministry of Ecological Transition, which brings together companies that place the climate issue at the heart of their strategy.

This is the result of the long-term involvement of all our teams, and of investments in our production units.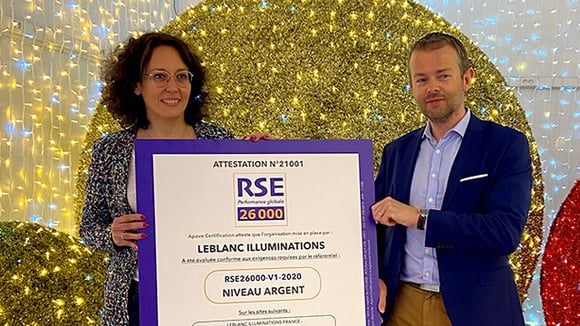 Always there for you and your project
We are an open and inclusive family.

You'll feel at home with us right away, and you'll never be alone: we're there every step of the way, from the birth of the idea to its implementation, to its success. Everything starts on time because the current flows between us.

When you entrust us with a project, the whole company is mobilized for you!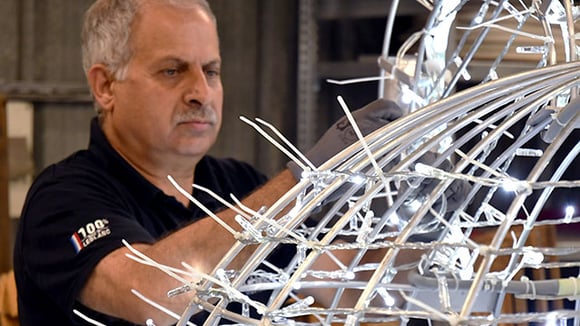 Transparency is the key to building trust
We firmly believe that transparency is the key to trust, and trust is the foundation of all good relationships with our customers, employees and partners.

As a company, we are transparent in all aspects of our operations. We don't hide anything, and we are always ready to answer questions and discuss anything related to our business.

We are also transparent in our manufacturing and production process. We work hard to ensure that our customers know exactly what they are buying and how each product is made. We believe this transparency is essential to ensuring the highest possible quality of our products.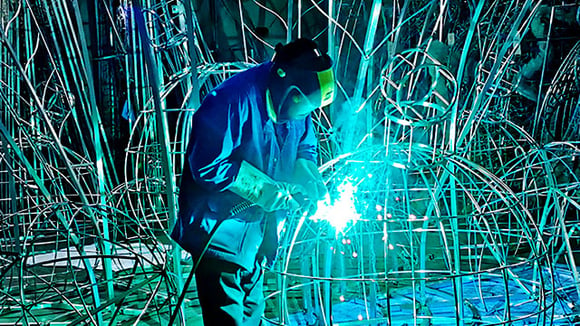 Eco-responsibility
Leader in responsible lighting. We are proud to be the most labeled company in our industry!
Our partnerships
Leblanc illuminations is proud to be associated with prestigious names and to support important causes.