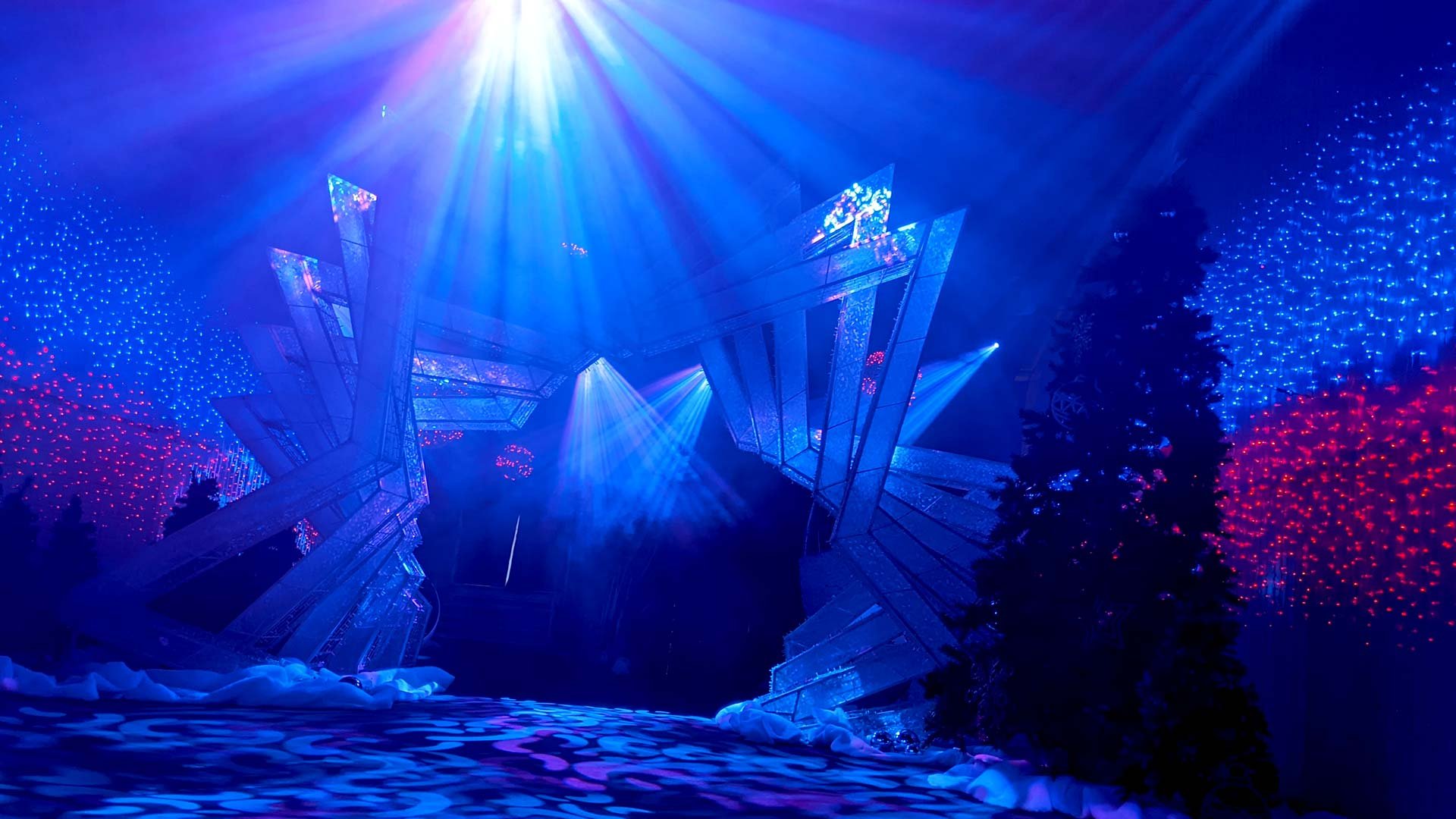 Sound and light shows
Awaken the senses with immersive experiences!
Leblanc illuminations presents an immersive light show in its showroom at Le Mans Head Office & Production Center, France. Just like the performances offered by cities or companies, the sound and light show allows the spectator to be immersed in a magical universe that makes you dream!
PROMISE
Once upon a time...
Sound and light shows allow you to tell a story, whether it is imaginary or patrimonial. Depending on the place and the atmosphere you wish to create, we will propose adapted solutions.
VALUATION
Have a look here!
A light show can be installed in a place that is full of history: a historical building, a façade, an avenue... You can thus enhance your heritage and make it possible to see what no one had noticed!
INTERACTION
A unique experience
The spectator is captivated, it is up to you to make him/her more and more amazed: light, sounds, scents... Programmed scenes or sensor triggering, everything is possible to accompany your story...
OUR EXPERTISE
Unforgettable light animations
Leblanc illuminations reinvents itself every year with the integration of cutting-edge technologies to create a dream in light. Thanks to the innovation of controllable light decorations and our custom-made 3D structures, we can offer you personalised shows that guarantee a unique experience.

Mapping, projection, illumination... can be accompanied by sound: voice-over, music, original compositions. Let's build together an unforgettable show!
INNOVATION
Technology at the service of illuminated dreams!
Since 1958, Leblanc illuminations has been offering its clients dreams and conviviality through lighting projects. The latest technology: 3D printers, low consumption LEDs, connected tools... is at the service of shared emotion.

Whatever their story, we believe that sound and light shows are just as intense because they are experienced together in a luminous universe.
Dive into the sound and light show in our showroom!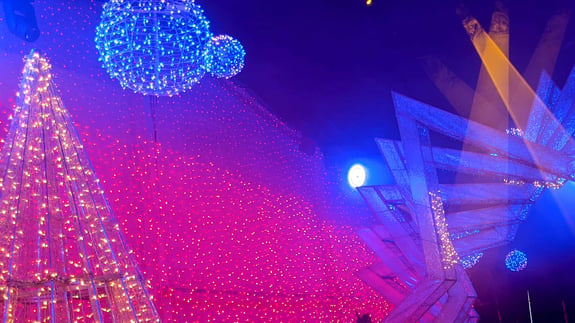 Twinkly Pro
Infinite and easily customisable lights for interactive and ever more magical settings!
Smart illuminations
Use light interactively and experience new emotions with our immersive experiences.