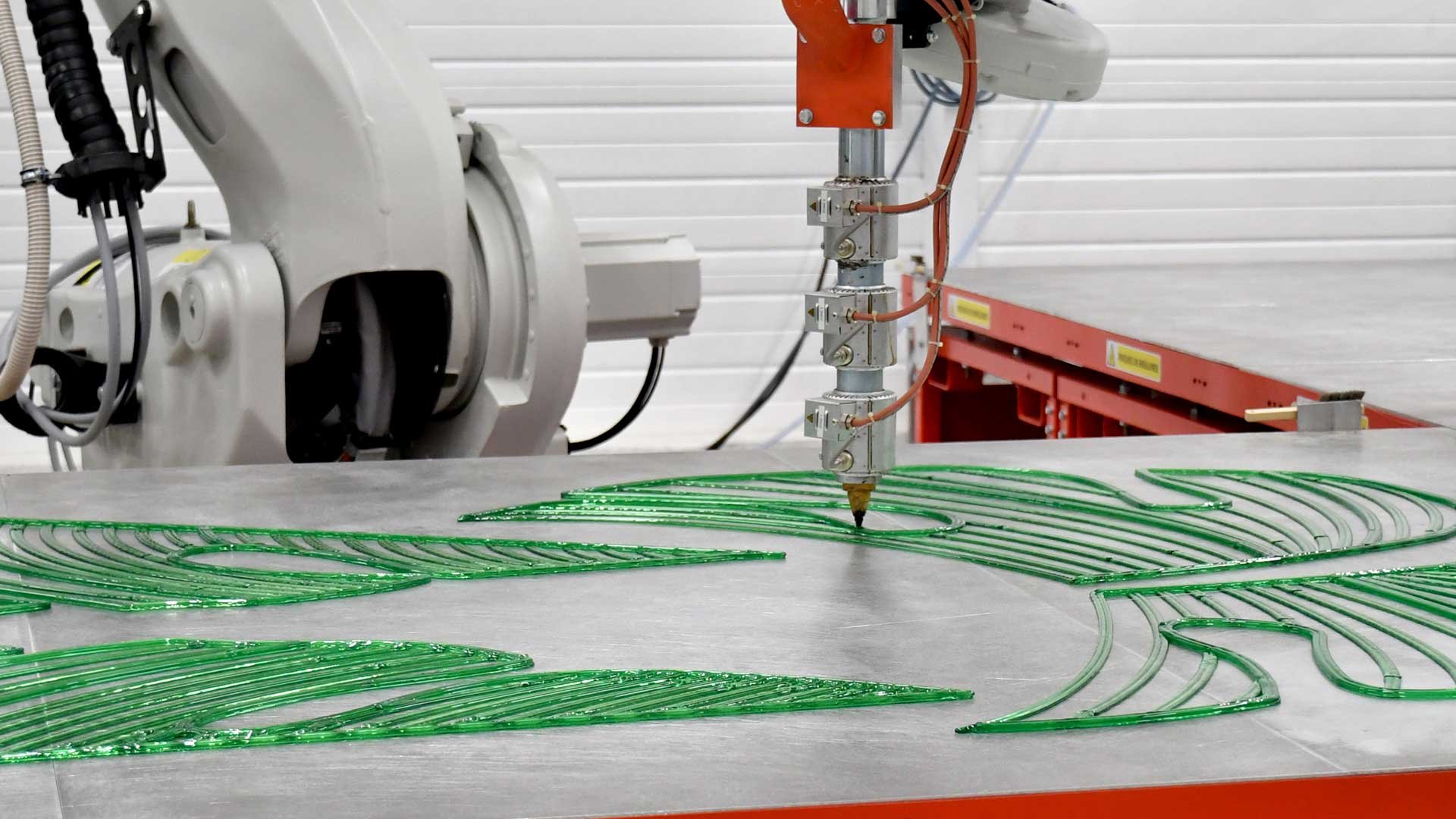 e-deco technology
A sustainable, beautiful solution.
Leblanc illuminations offers you an eco-responsible solution for embellishing your settings and spaces with volume and color.

Nothing to hide, everything to innovate... and illuminate!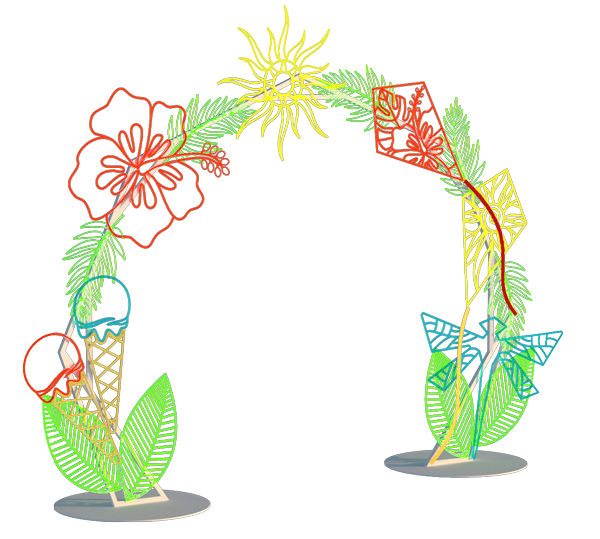 01 Innovative
02 Durable
03 Customizable
04 Tailor-made
e-deco by Leblanc, an innovative 3D printing process
The e-deco collections are developed by our designers from a wide range of colors, and printed in our production workshops. The robot enables up to three successive layers of translucent material to be drawn, for finely-detailed, luminous decors.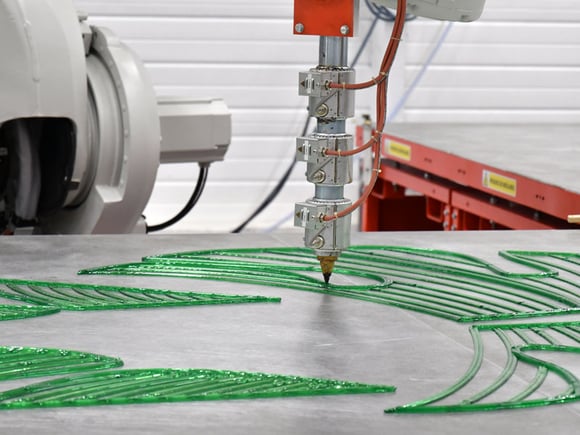 Biosourced, recycled and recyclable materials
Choose from a range of bio-based or recycled materials. Our sustainable decors are entirely recyclable, and the material is transformed into new granules for future creations.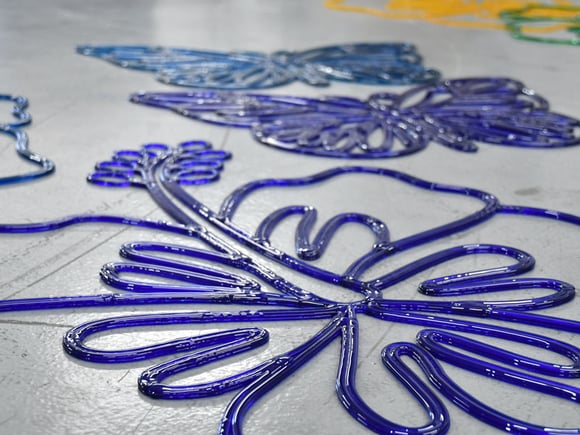 Decorations to suit your taste
Thanks to this daytime version, the sets can be combined to create scenes that are as beautiful by day as they are by night. Of course, e-deco's lighting enhances the result, for a renewed atmosphere at sunset.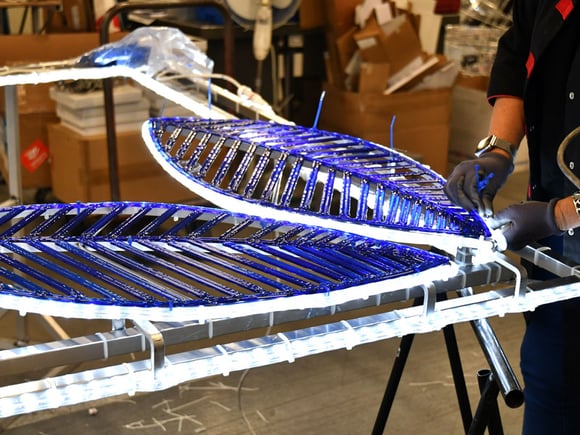 Custom-made creations
e-deco 3D printing technology is adapted to your custom orders, with creations scaled to your project, for long-lasting or ephemeral, daytime and/or illuminated decorations. Our Leblanc illuminations expertise guarantees innovation and originality, while respecting the environment.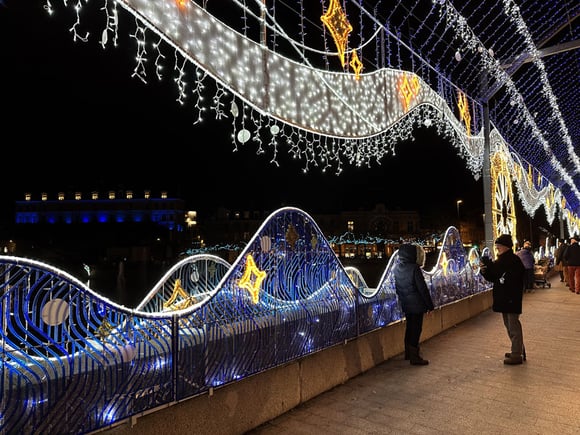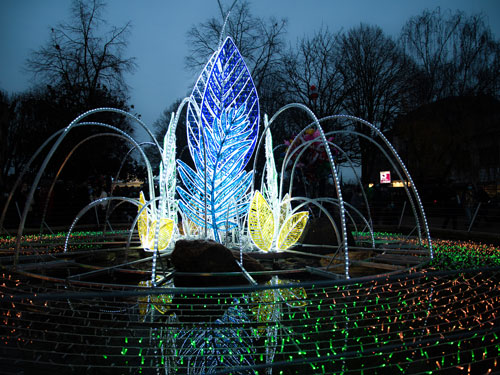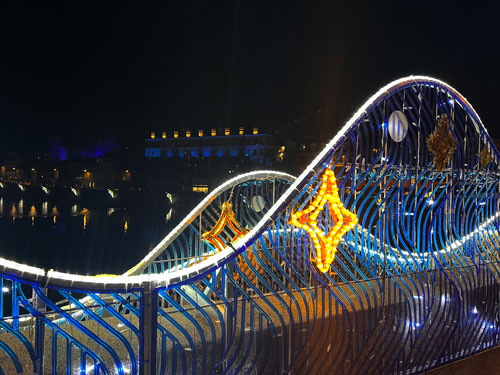 Virtual tour
Discover our e-deco production workshop as if you were there!
e-deco, collections through the seasons
Products that can be adapted throughout the year to suit different events: season decorations, Valentine's Day, sporting challenges, etc.
Customised e-deco designs
A multitude of designs that you can customise in the various existing colours and materials and even create new ones!